Sites
Silicon Interfaces has developed in-house B2B and B2C web-sites of high standards, some of which are -
•
esiliconworld.com-B2C Ecommerce Site.
Eiliconworld.com is the First Cybermall of India! It provides a shopping experience on the net catering to various aspects of Shopping industry in India. The Cybermall combines the power of shopping with convenience. Existing shopping facilities include eShops, services, etc. It's a fully integrated shopping site with Verisign approval and verification, secured online payment gateway and logistic partners. Other shopping options include Bertering, Auctioning, Reverse Auctioning, eClassifieds, etc. Like a true "Brick & Mortar" Mall, esiliconworld has an eCourtyard with Entertainment, Kiddie's Corner, FoodCourt, Sale Info Center, etc. Services like banking, brokering, real estate, travel, etc. are an integral part of the mall.
Click here
for more...
•
Siixt.com - B2B Portal.
Siixt.com provides the right platform for you to spread awareness about your company and its activities, thus helping your business grow bigger and stronger by exploiting the powerful medium of the Internet.
Click here for more...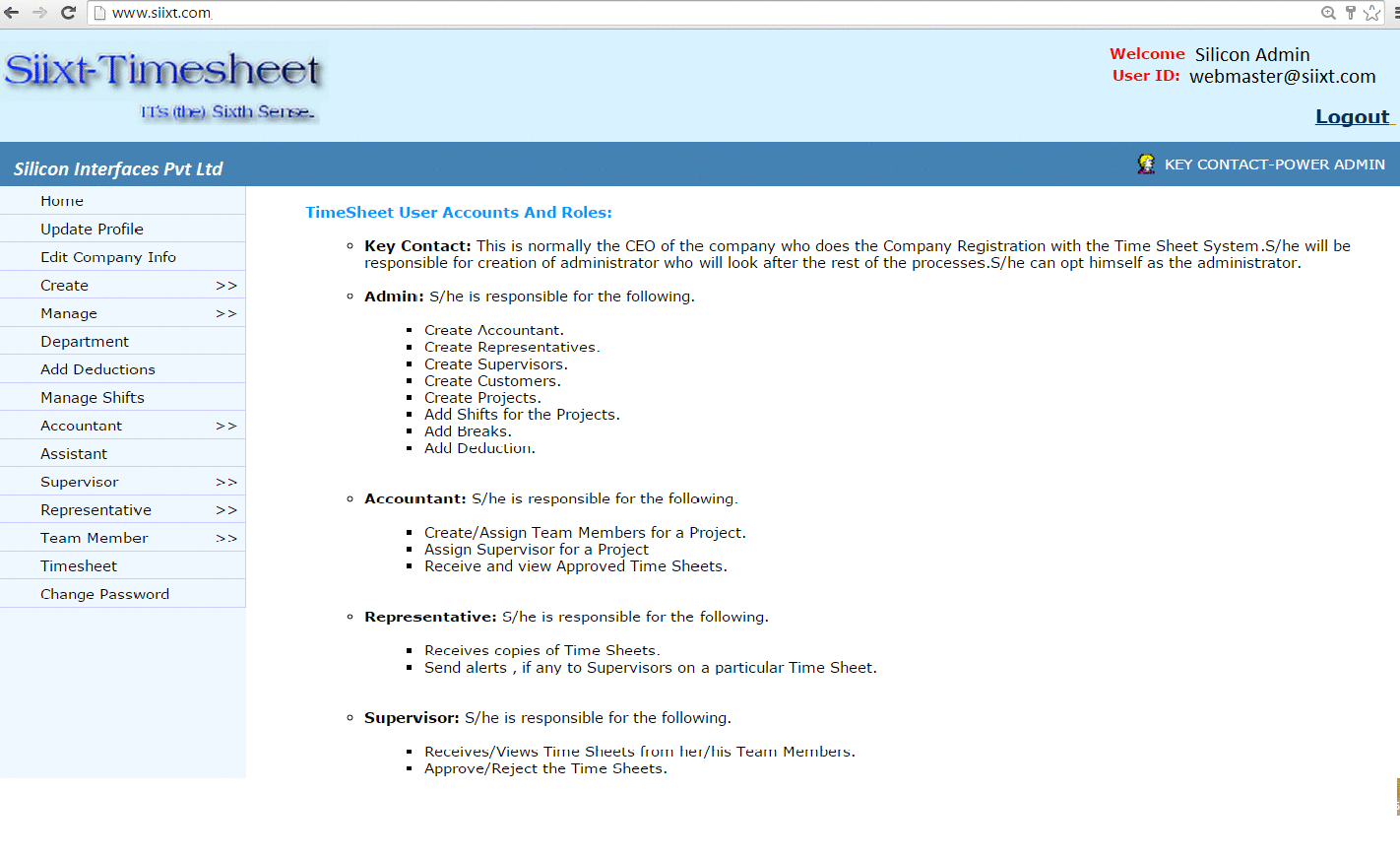 •
Esiliconworld Planner
Esiliconworld Planner is a full-fledged calendar application, which has been developed as an extension to Esiliconworld Scheduler (www.esiliconworld.com/scheduler), which lacked modern, dynamic web interface. The application has Daily, Weekly, Monthly and Events List Views. The events for a user will be plotted as blocks, which spans over timelines on each view. Each event block will display short details about the result itself (such as, Description/Subject, Time line, etc.)
Click here for more...